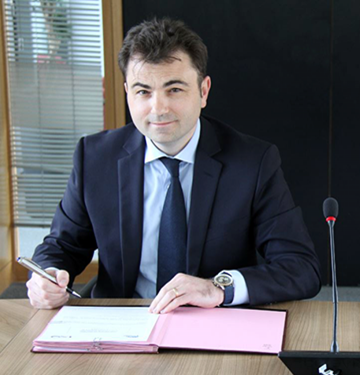 Damien Dominguez
CEO
Committed to the management of Sky-Nations, I have been sensitive to the human values of our company, which constitute a unique heritage. In addition to Sky-Nations' quality policy and commitment, our three pillars for a safer, more efficient and more comfortable sky are shared with the partners and major actors in air transport we support in the various regions of the world.
Managing an aeronautical consulting and training company means above all listening attentively to its customers in order to bring real added value to their projects. Another look at the development of possible trends in order to anticipate as closely as possible the future needs of our partners and aviation actors we support allows us to effectively plan our human resources for the future.
The heart of our business is consulting and training, two services with high human value. Managing and training our network of experts, instructors, examiners and auditors on a day-to-day basis is a critical component of the compliance and security we stand for.
The DNA of Sky-Nations is a passion for the sky and space, a multi-domain competence, an international network of experts and a rich feedback of experiences on five continents.
The confidence that our customers and partners show in us by entrusting us with their aircraft fleets, pilot training and project management, among other things, is the essence of our quest for excellent service.
And it is together, and in sharing our passion for the sky, that lies the engine of our commitment.